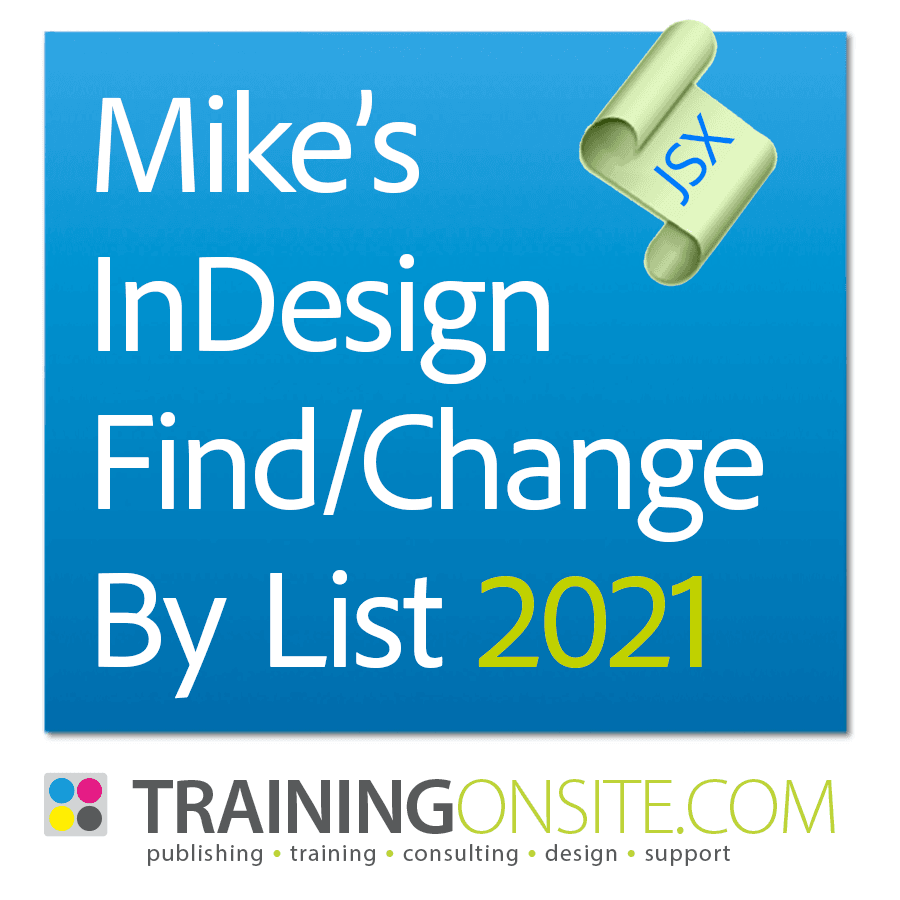 Have you ever wished for a script that would clean up myriads of small text errors? Things like extra spacebar spaces, hard returns, and tabs?
Read more: Quick text cleanup with Mike's FindChange By List 2021
GREP searches in InDesign 2022 and earlier is a strange new world for many of us. The ability to search for text patterns immediately suggests new and powerful possibilities. Here are some things I have learned about GREP.
Accessibility of publications is an important consideration due to legislation requiring that all information posted online should be available to all readers, including those with visual and motor skills impairments.
Read more: Building Adobe FrameMaker Documents for Accessibility

Adobe InDesign CS6 has more preferences and adjustable interface settings than any other software. It turns out that these preferences are scattered well beyond Edit > Preferences. So, if you want a complete tour of preferences...
You cleverly made your recent project using Illustrator (versions from 2021, and 2020, and CC 2019 and back to CS4) and its multiple artboards. The client is delighted. Now they want files in EPS. What do you do? Here are two ways to save multiple artboards from Illustrator back to an older version or EPS.
Read more: Multiple Artboards saved back to single artboards
Adobe Illustrator 2021, 2020, and CC 2019, 2018, 2017, 2015, 2014, CC, CS6, CS5, and CS4 installs with tons of extra clip-art within all the extra Symbols panel libraries. Wouldn't it be nice to be able to preview what is in there?
Testimonials